free village
Countertop Ice Maker Z3912
Features:
Portable: It is portable and can be moved to various locations. Just fill the water tank and it can make ice successfully.

High Efficiency: It takes only 8 min to make 9 bullet-shaped ice cubes. Its maximum ice capacity can reach 26 lbs per day.

Easy Operation: It is easy to use, just pour water into the tank and press the start button to start making ice smoothly.

Transparent Cover: The transparent cover allows you to see the ice-making process easily, making cleaning easier for hygiene.

Bullet-shaped Ice: It produces bullet-shaped ice cubes that won't hurt your hands, which is not easy to melt for better cooling.
Shipping information

Processing Time: 1 - 2 business days
Standard Shipping Time: 2-7 business days
FAQs

Q: Dose the ice maker make transparent ice?

A: Yes but use bottled water or distill water. It depends on the water. Tap water makes white ice.

Q: Is it loud when it's working?

A: Not particularly loud. You hear it when it dumps the cubes into the chamber, but otherwise very quiet.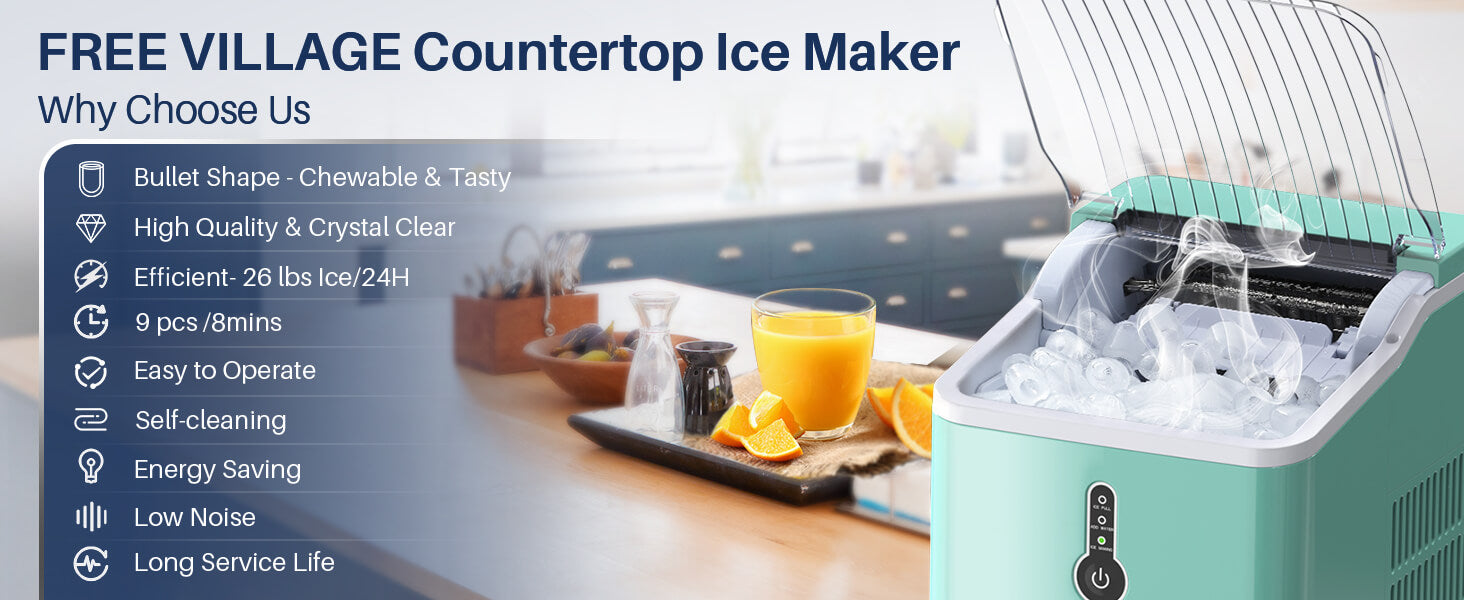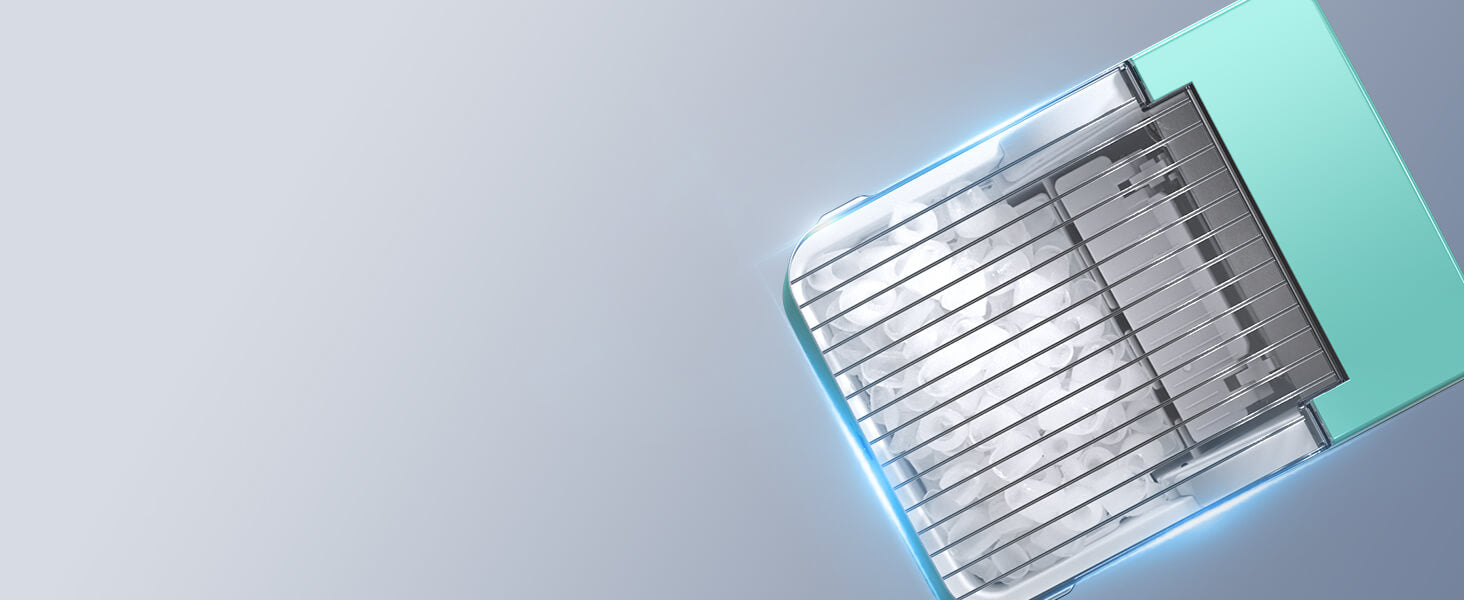 Large Transparent Window
Allows you to clearly see the ice-making process inside the ice maker without opening the lid.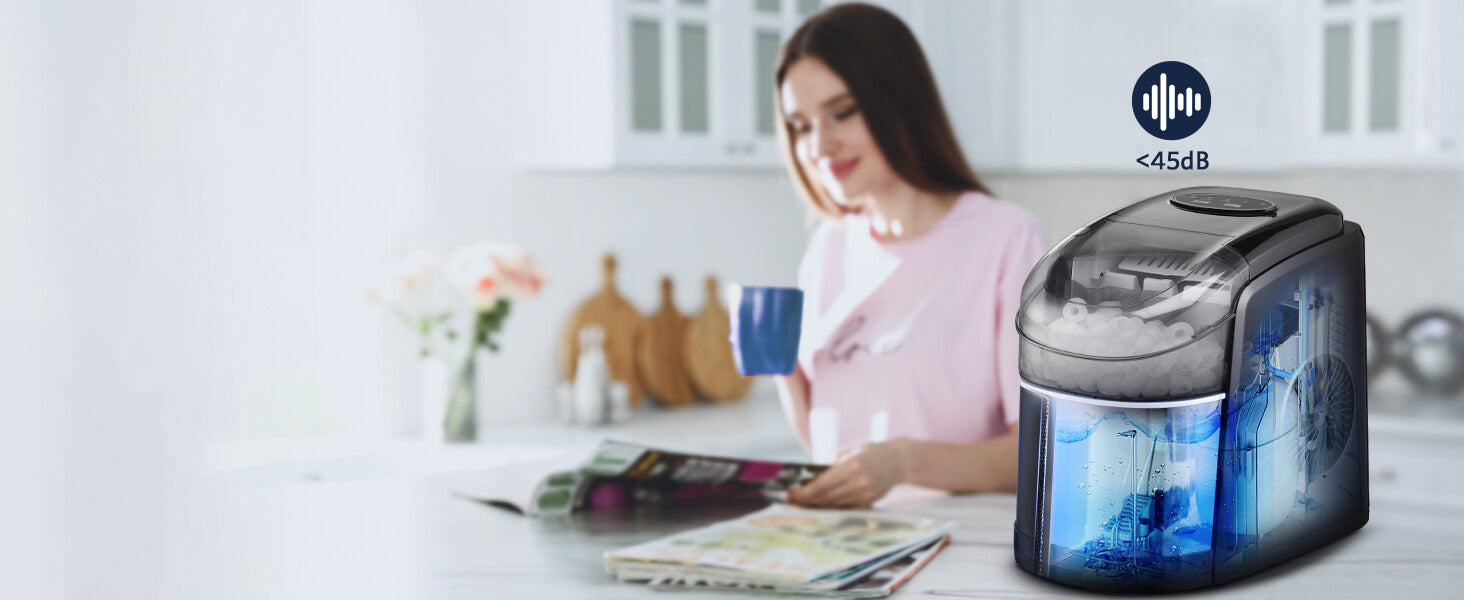 LOW NOISE<45dB
Working in less than 45dB of noise meets all your needs without disturbing reading or sleeping.

Circulating Water System
The melted ice water can be recycled automatically, avoiding water waste.

Ice Basket & Scoop
Includes a removable ice basket and ice scoop, helping you transfer the fresh ice cubes easily.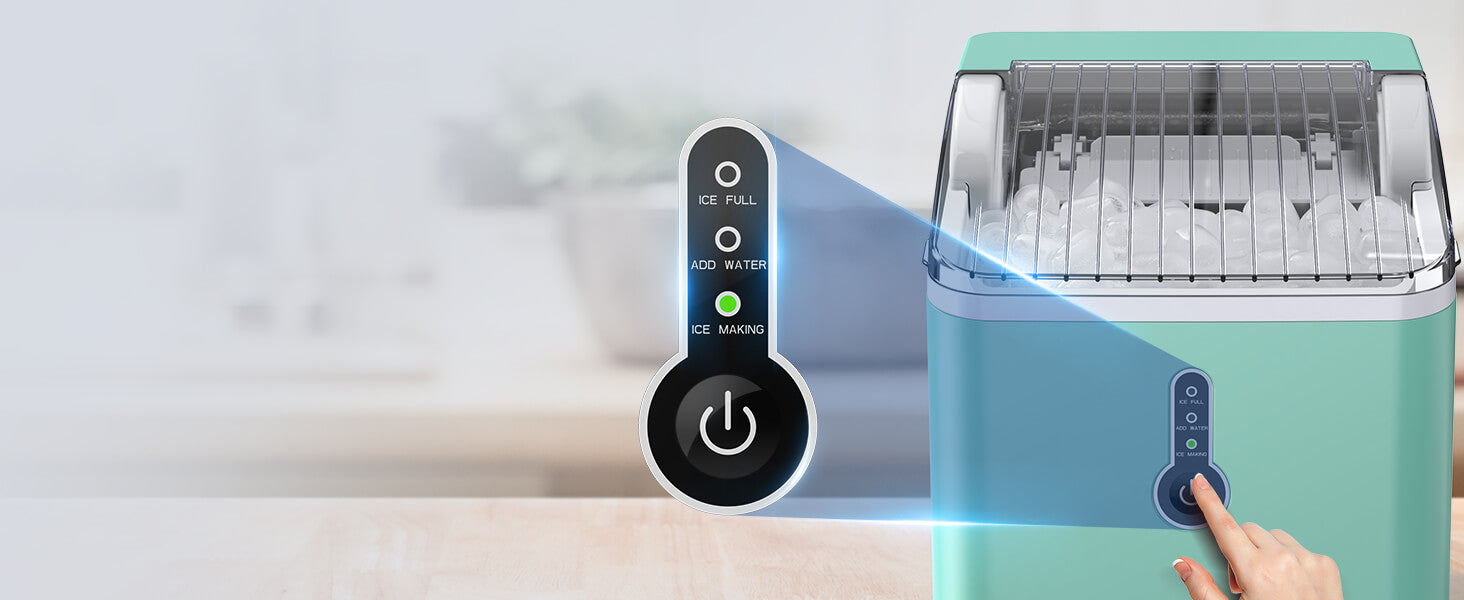 One-button Operation
To make ice easily. Reminds you when the ice basket is full, or when there is a lack of water.