FREE VILLAGE
Commercial Ice Machine 100LBS/24H Z5845
Features:
Larger Storage - 100 lbs ice output satisfies your high demands for ice, making about 400 cups of ice drinks per day.
Efficient & Flexible - Ice gets ready in 11-18 min per batch. It is flexible to adjust ice-making time for preference.
Auto-Cleaning & Transparent Window - Easy press for auto-cleaning. Check the window to know the ice-making status.
Smart Operation with Advanced Panel - Super advanced panel with clear LCD indicators allows multiple and easy operations.
Powerful & Safe - With a strong compressor, it is powerful for intensive operation. 3-layer materials make it safe to use.
Specifications:
Dimensions: 17.6 x 15.7 x 31.4 inches
Weight: 70.84 Pounds
Material: Stainless Steel
Color: Silver
Capacity: 100 Pounds

What's in the box?:

Commercial Ice Machine
Ice Shovel
Water Supply Pipes
Drain Pipe
Ice Machine Lift
Installation Kits
Shipping information

Processing Time: 1 - 2 business days
Standard Shipping Time: 2-7 business days
FAQs

Q: If I connect a water bottle do I need an accessory to feed the water to the ice maker?

A: No additional accessories are required. After you install it, you can click Start, and the ice maker will automatically absorb water to make ice.

Q: My ice machine is white but it is stainless steel in product picture. Why?

A: This product is silver. The white is a plastic film to keep product away from scratches during transportation. It can be peeled off and you will see the stainless steel after removing the film.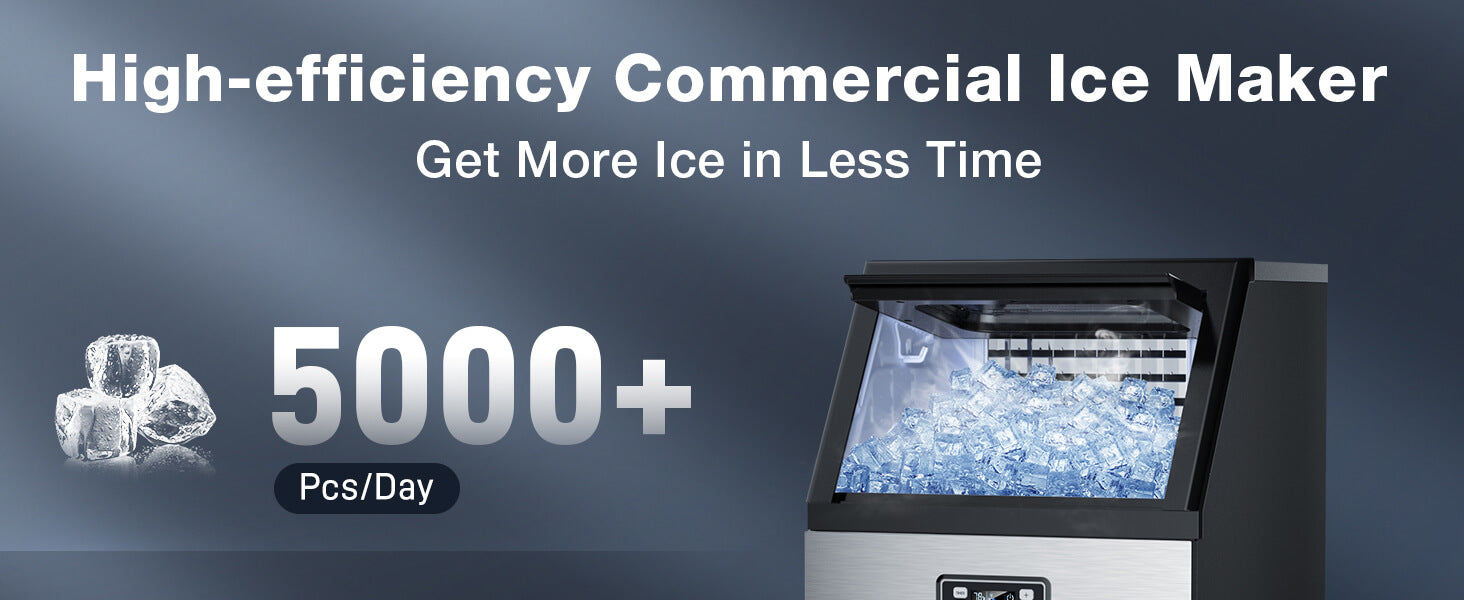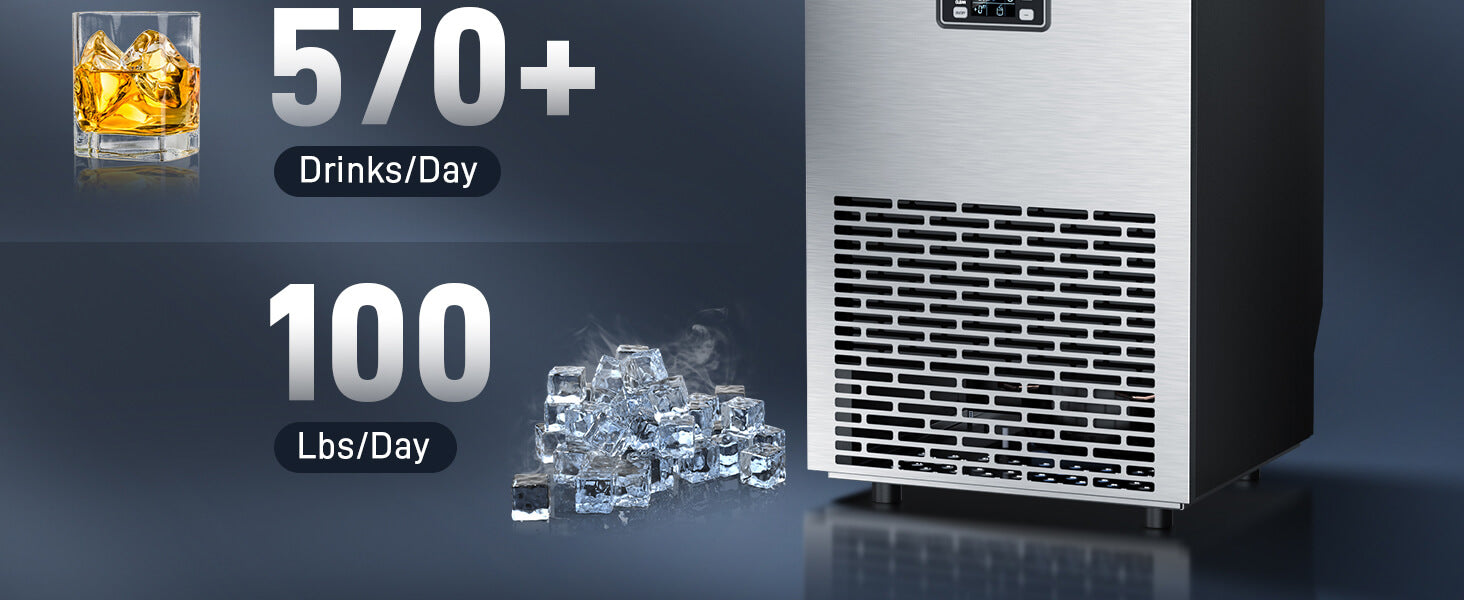 Simple to Operate
Multi-function LCD screen, supports automatic cleaning, timing, adjusting ice thickness, etc.

Transparent Window
The ice-making process can be seen at a glance, check the progress of ice making at any time.