free village
Nugget Sonic Ice Maker Stainless Steel
[Soft Chewable Nugget Ice] Treat yourself to Sonic's delicious nugget ice anytime, from the convenience of your own home! The FREE VILLAGE's nugget ice maker countertop produces the softest, crunchiest, and most chewable ice that quickly blends into your drinks. Whether you're making a refreshing summer cocktail, enjoying a cold soda in the afternoon, or simply need some ice for your water bottle, our nugget ice maker has got you covered!

[Rapid Ice Production] The powerful ice machine has a production capacity of 33lbs≈63Cups per day. This means that you can have ice ready for your first round of drinks in just 12 minutes! After that, it only takes 2 minutes to produce another round of pebble ice. The unused nugget ice is kept for about 30 minutes and then the ice maker will automatically continue to make ice. No need to worry about running out of ice when entertaining guests or spending quality time with family.

[Effortless Self-Cleaning] Say goodbye to the hassle of manual cleaning with our ice maker machine's self-cleaning function. With just a press and hold of a switch for 5 seconds, you can kickstart the cleaning process, which only takes 15 minutes! After cleaning, all you need to do is unplug the bottom plug, and let the sewage drain out. With our ice machine, you can have peace of mind knowing that you have a reliable and easy-to-use appliance that is designed to make your life easier.

[Easy to Use] The one-button design makes it incredibly user-friendly, allowing you to enjoy sonic ice with just a simple press. And with the large transparent window, you can easily check the ice storage situation, making it effortless to take out the ice basket or scoop ice directly with the included ice scoop. The countertop ice maker uses intelligent infrared technology to detect when the ice is full or low and provides a reminder. Enjoy the ultimate convenience with our ice maker!

[Quiet & Compact] With a noise level of just 40 dB, the ice maker nugget won't disturb your relaxation time or party atmosphere. The compact ice maker machine measures only 11 3/10 *8 7/10 *12 7/10 inches, making it the ideal size for any occasion. Take it with you on your next RV adventure or family gathering, and enjoy freshly made ice wherever you go. It's also perfect for your kitchen, bedroom, living room, office, or any other place where you want to chill out.
Shipping information

Processing Time: 1 - 2 business days
Standard Shipping Time: 2-7 business days
FAQs

Q: Dose the ice maker make transparent ice?

A: Yes but use bottled water or distill water. It depends on the water. Tap water makes white ice.

Q: Is it loud when it's working?

A: Not particularly loud. You hear it when it dumps the cubes into the chamber, but otherwise very quiet.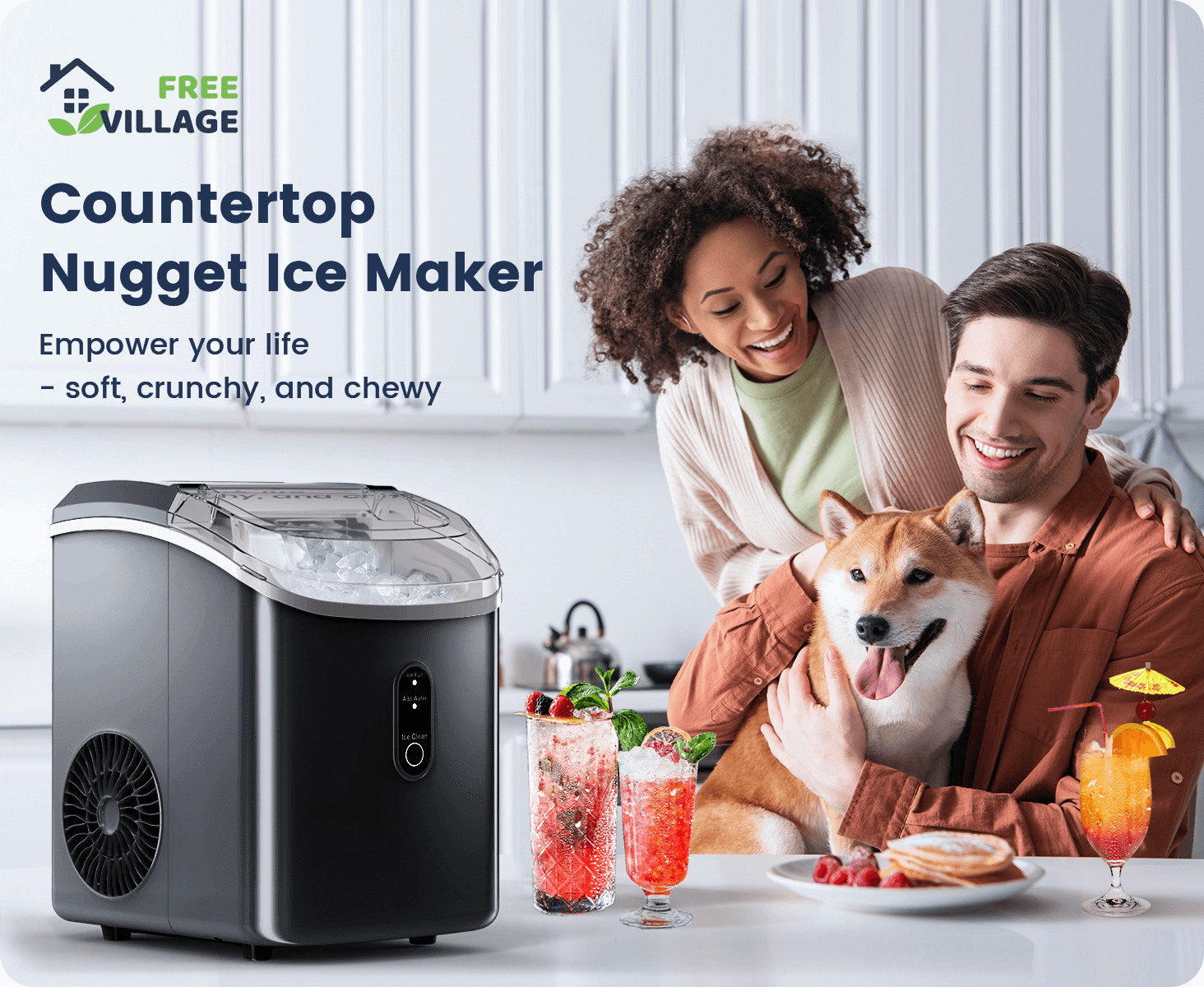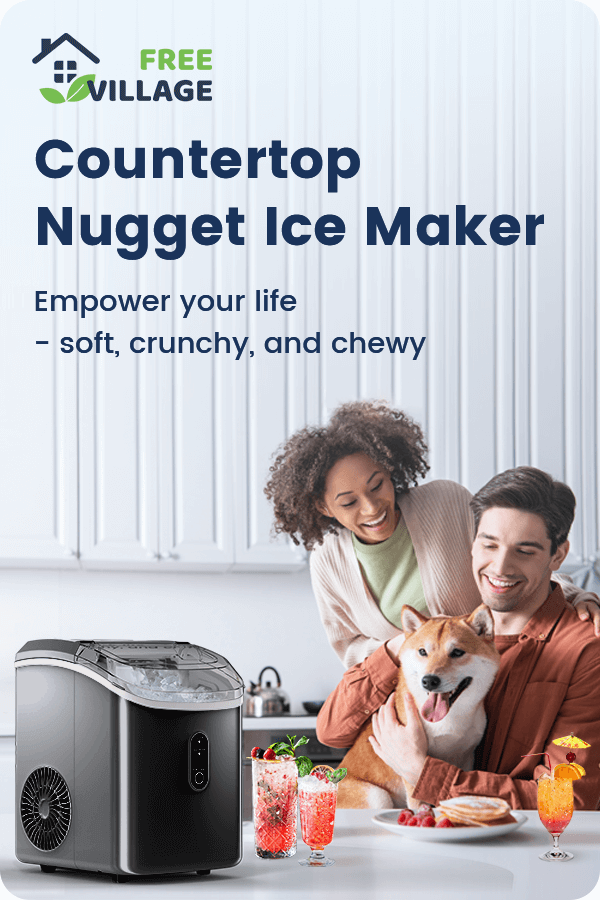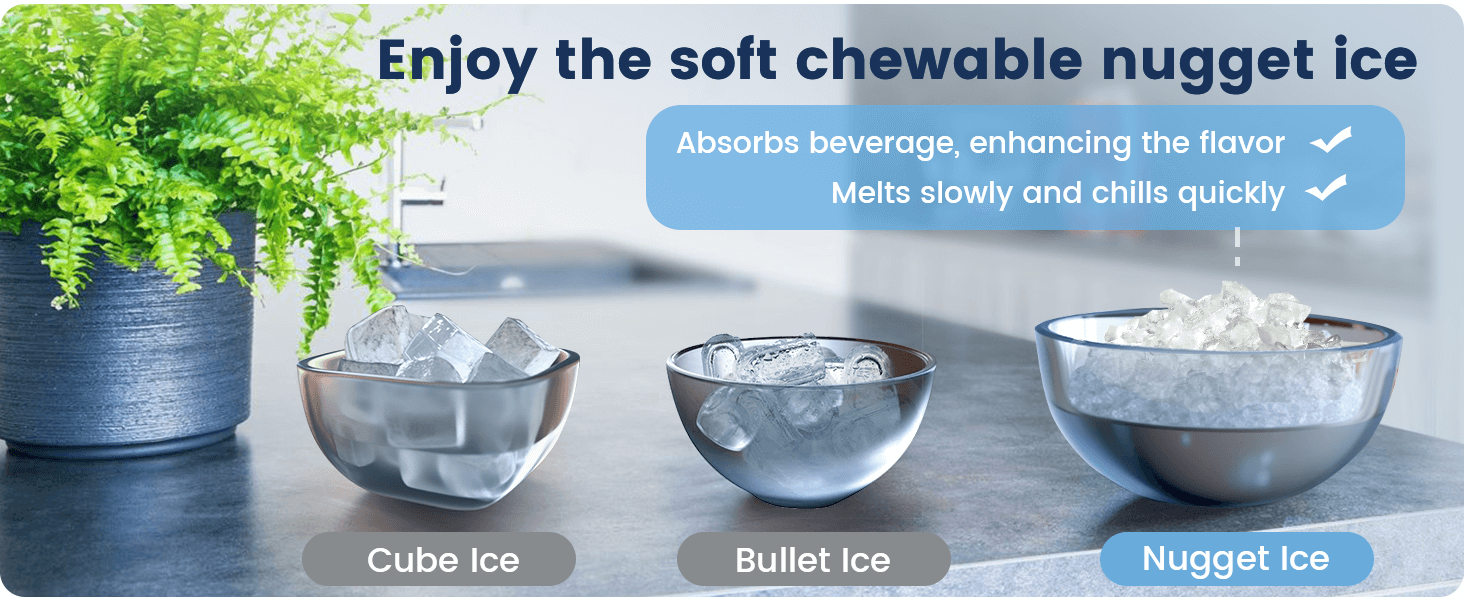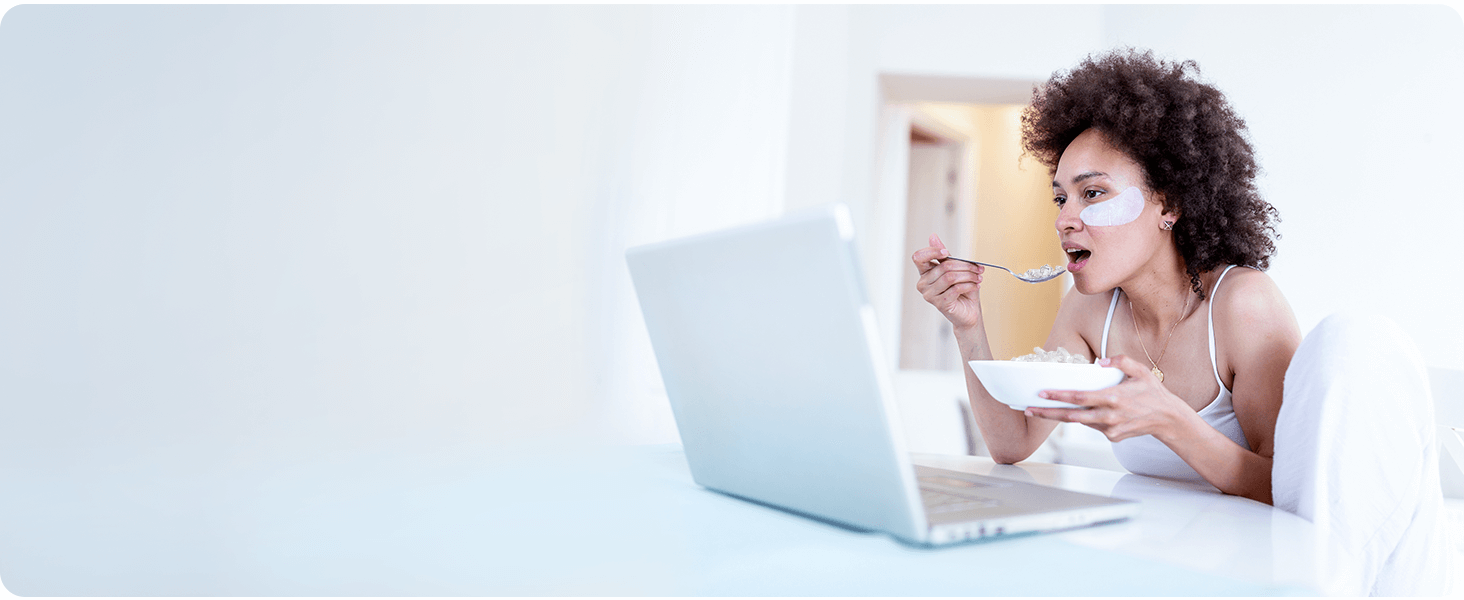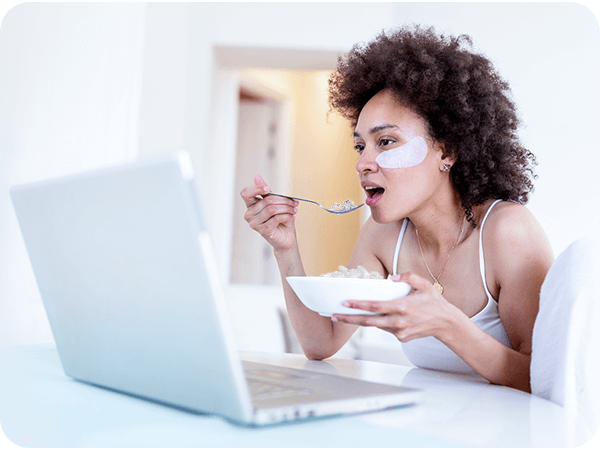 Munching on Soft, Crunchy, and Chewy Ice
Whether you're yearning for a revitalizing snack on a blazing summer day or searching for the ideal accompaniment to your preferred beverage, nugget ice is certain to gratify your cravings.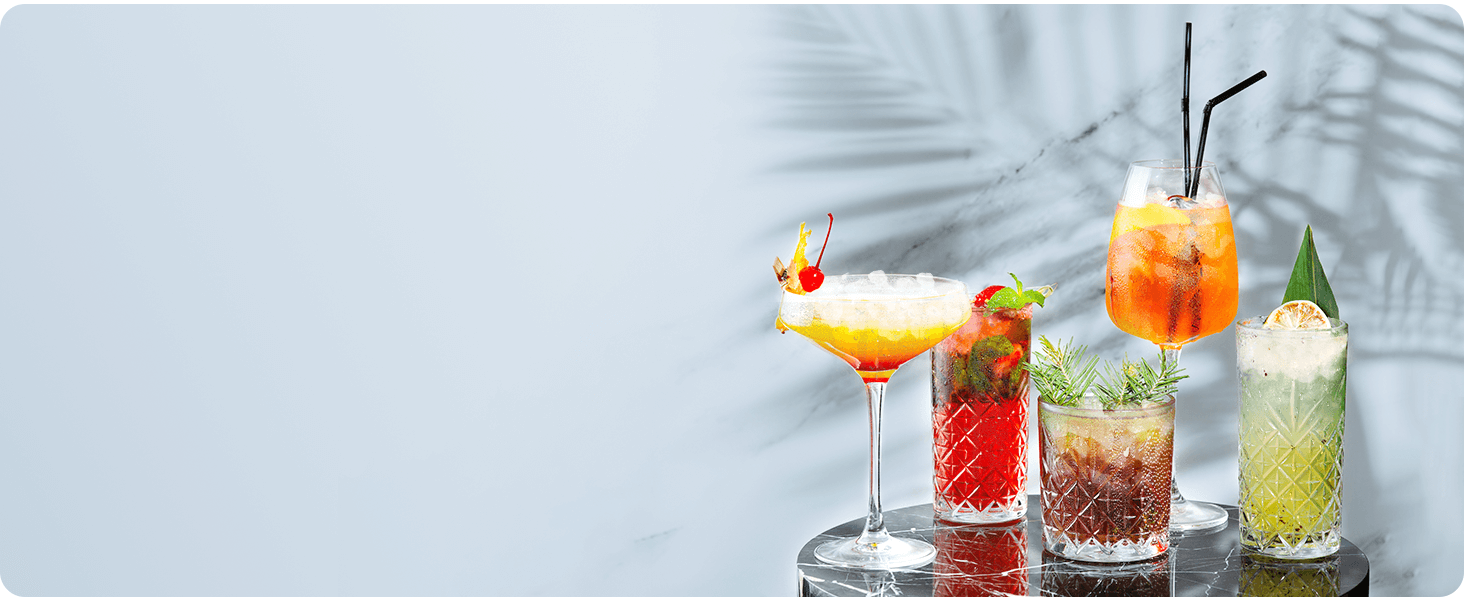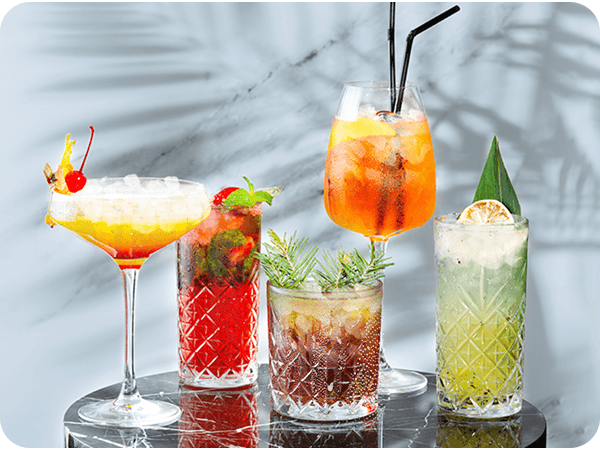 Quickly Cools & Melts Slowly
This pebble ice swiftly chills your drinks and thaws leisurely, allowing you to relish every gulp of your favored beverage and take your taste buds on a delicious adventure with each sip.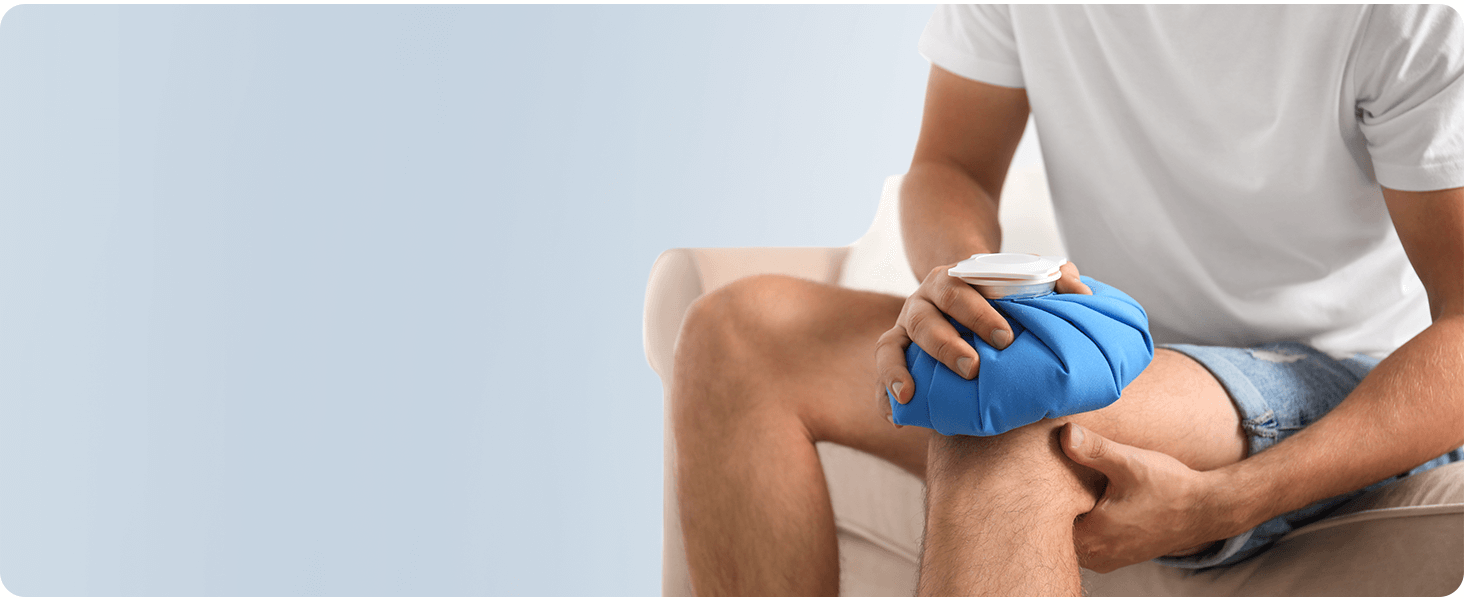 Convenient & Comforting Relief
In contrast to ordinary ice cubes, our sonic ice is tinier and gentler, rendering it the ideal option for easy and comforting cold packs that may aid in relieving pain and discomfort.